Printing your business card
CE Print Bristol offers a bespoke service for your printed business cards.
Variety of sizes, paper thicknesses, and finishes
Many options that you can choose from at our "Shop on-line"
Blank templates to help you design your own business card
Expert, friendly advice on which design will work best for you
LUXE business card service
Fast turnaround - 24-48 hours
For a customized business card, give us a call on 0117 965 8855 or send us a short message to check availability
LUXE business card
We offer a special range of LUXE business cards. These are made on duplex and triplex card, using the hot-foil printing technique to make your business card stand out from the crowd and get you noticed.
Folded business card
These cards can be folded along the short edge or long edge, whichever your choose. The folded business card is most often used as an ideal loyalty card or for small price lists or gift vouchers.
Size of business card
The most common business card size in the UK is 85 x 55mm (the same size as a debit or credit card).
We can also print your LUXE business card using other standards such as Central European (90 x 50mm) or US (3 x 2.5in).
If you require special (non UK) size please contact us before placing an order.
Business card thickness and finish
CE Print offers 350gsm printed business cards in silk or glossy finish as standard. Or we can print your business cards with lamination, upon request.
If you choose to print laminated business cards, it doesn't matter whether they are printed on silk or glossy paper, as the lamination film will cover the paper and ink.
Glossy lamination gives extra shine and enhances colours and sharpness
Matt lamination gives an elegant look and makes the card extra-soft in touch
Super-thick business cards – these LUXE business cards are made of duplex and triplex paper stock, with paper weight ranging from 540gsm to 700gsm. Extra-thick business cards with hot foil elements look fantastic and really stand out, giving you an extra edge in promoting yourself and your business. Don't miss out on this easy way of making your card special!
Printing turnaround
In most cases of printing up to 1,000 business cards, we can deliver within 24–48 hours. Larger quantities will need 4–6 working days.
Need it faster? Chat to one of our friendly team members before placing your order.
Business card templates
Please see our business card blank templates which you can download to create your own business cards. These are available from our Online Printing Shop and come in the most popular file formats – InDesign, EPS, PDF and Photoshop PSD.
Using our printing templates will simplify and speed up the creative process, and also avoid any possible errors when creating the artwork.
Collection or delivery
When your business cards are ready you can collect them at our premises or we will deliver them via courier:
Collect at CE Print:
9:30 am – 5:00 pm, Monday to Friday
Unit 11.1, The Vassall Centre, Bristol BS16 2QQ
Postal delivery:
Royal Mail 1st Class (1–3 working days)
Courier: next day delivery
Standard business cards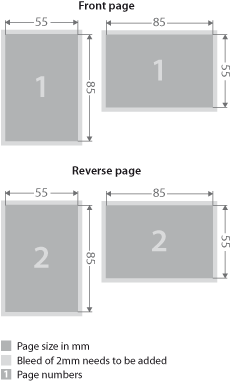 Download template:

Folded business cards - landscape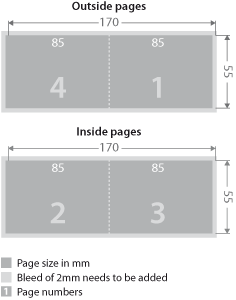 Download template:

Folded business cards - portrait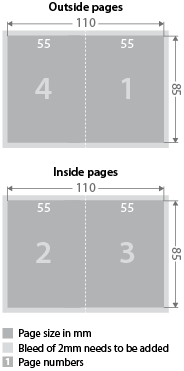 Download template: